Brad Curl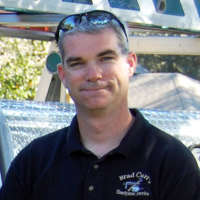 My talent and passion for construction began over 20 years ago. With a hammer in my hand and tape measure on my hip I leaped into a job position with a major home builder who saw my potential for the business. They taught me the ins and outs of building code, framing, plumbing, electrical and much more. Through the years I worked on various projects involving large business complexes and commercial and residential properties.
My years of experience with the experts gave me the wisdom and expertise to start my own Handyman business in 2005.
Along side my supportive and very organized wife Tricia, we have proven to be a successful and Honorable business in the community.
My other passion is the Fire Service. 19 years ago I vowed to protect my community and to this day I am a Firefighter/Paramedic at heart, although I just recently in 2011 retired my fire helmet to focus on our ever growing repair and remodeling business now making my services available 6 days a week without the interruption of duty days.
It would be our pleasure to hear from you and to help with your next home repair or home improvement project. If you can dream it, I can make it happen!